Hello.
I have built many cars in the past and doing 85% of the works myself in our garage. I thought that i present one for you guys also.
I thought that maybe some builds from abroad will be nice to see.
I speak very good finnish, but i hope you dont mind, that i write in english, as technically is easier in many cases.
This particular car was originally 3.0 tdi (176kw) 6k tiptronic Audi A5.
I bought it, becase car bodylines are good, it has won many design awards and it was really attractive in his OEM shape.
Car itself has came from Germany and there it was some stripclub owners ride. I have found many hints during car disassembly, which approved my thoughts.
Tecnically car was in very good shape and also many adds, so it was good platform to start from.
Like always... i didnt want do anything with that car, just for daily. Well right...
I have to admit that before car got to todays point, it had many bumpersets, many diferent exhaust sets, wheels and other things which i wanted to try.
I will talk about things which stayed on, because other details are past and mostly sold now, so they dont play any roll in here anymore.
Engine:
Like i said, originally it was 176kw 3.0tdi engine.
At the moment it runs with 243kw and 750nm.
I know it is not maximum, but its enough, as i havent done turbo.
Big intercooler ofc and more minor modifications there.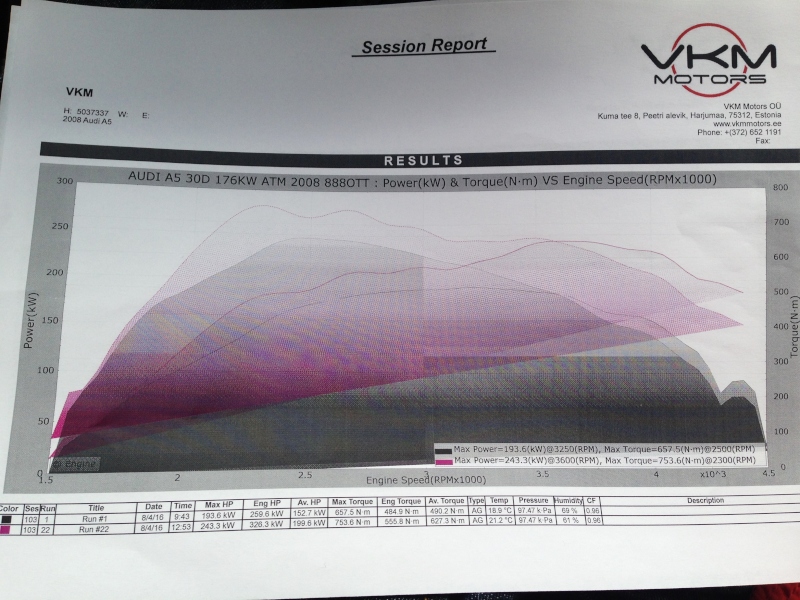 Gearbox:
Gearbox is regular 6k with slight modifications.
Exhaust:
Car has custom selfmade exhaust. Im using 3`` downpipe without cats +  OEM Rs5 backboxes, which have custom made pipingwork inside. Great sound and OEM look + possible to make car very loud or more quiet.
Video about sound:
Here is another video also, but bodylook is abit old. Back these days it looked like S5 for a while.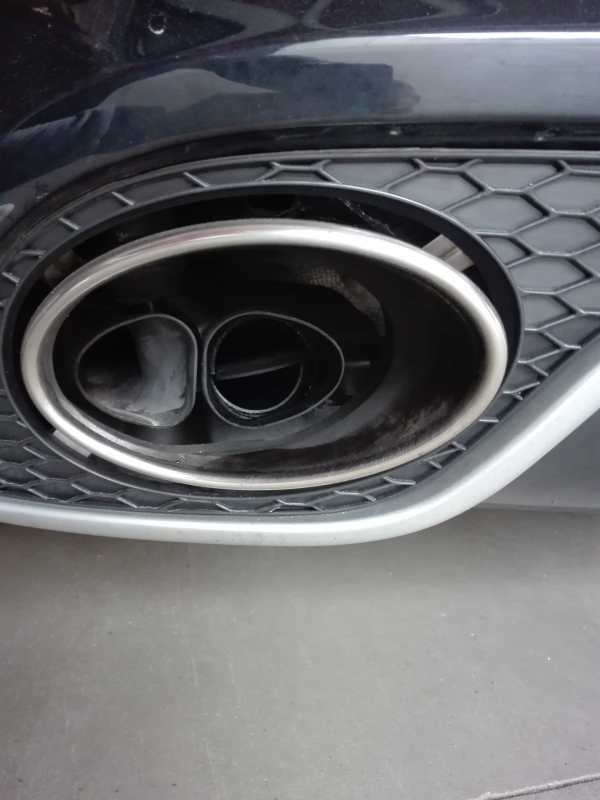 Now about brakes which are also important, if you increase power.
Front brakes:
Audi RS4. 8-piston calibers with regular paint and logo. 365mm discs and pads. I dont like so much red, yellow. so i made them gray.
Rear brakes:
Audi RS6 c6 V10 rear main brakecaliper frames and piston+ A5 electrical handbrake motor +  brakepads.
Porche cayanne Turbo S 955 facelift 4-sport brembo brake calipers + brakepads.
Audi RS6 c6 V10 brakedisc 356x28mm
Selfmade brakecaliper carriers.
Extremly hard to fabricate, as no space back there.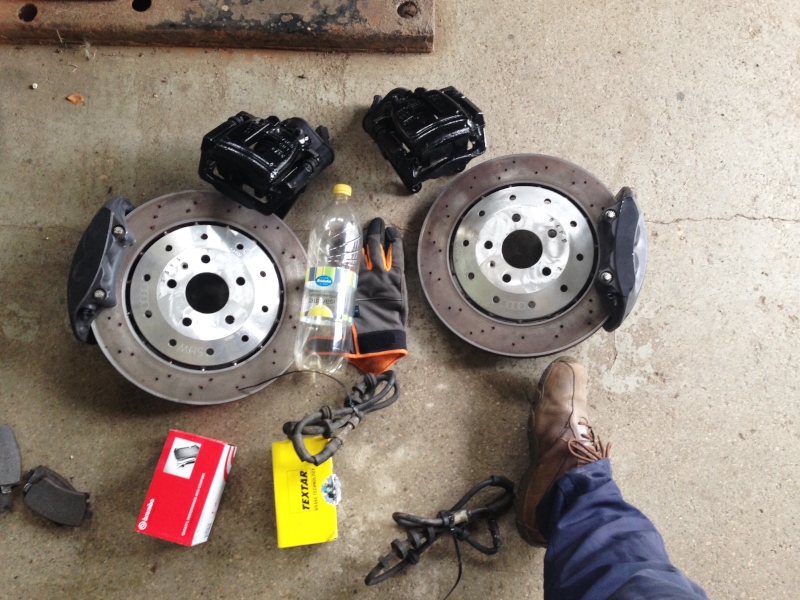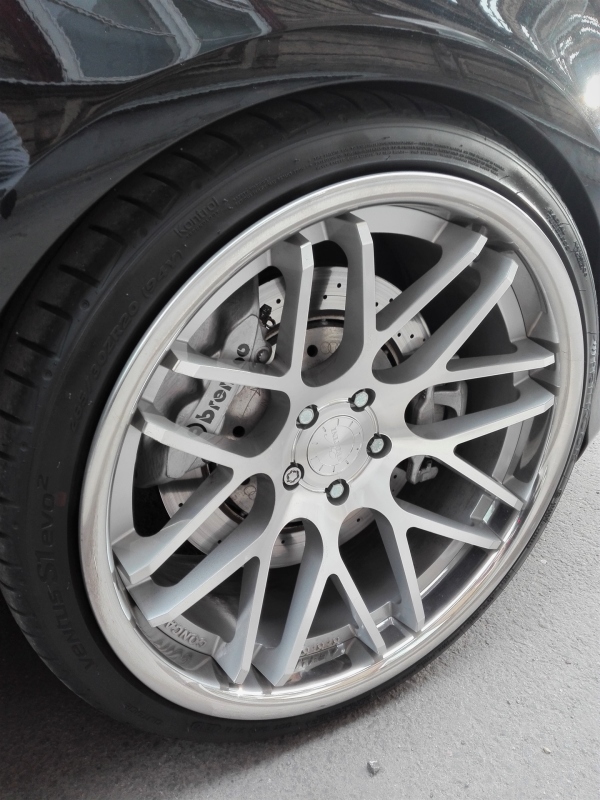 Brakehoses are all from HEL.
Suspension:
As im not fan of coilovers and somehow dont want to buy airride (wife tells me to buy...), im still oldscool springs man.
Front axel runs on H&R OE and real axel runs on H&R OE sport springs. Those diferent sets have given me ideal look + i really appriciate goodlooking cars which are looking fast, but they are also good to drive without rub. For somebody, there is not enough stance, but its fine with me. Looks technically right:)
15mm spacers front, 19mm custommade spacers on the rear axel.
Exterior:
Like i said, car has lived many lives in my garage.
It has been A looking model, it has been S looking model.
Not its looks like this.
Rims are 20x10`` Et 35 with 265/30 R20
I have tried to get very very clean look in here without any useless details.
Rs front bumper with oem style silver lip + oem grill , Rs sideskirts, Rs rear bumper with oem silver valance + chrome tips.
Everything in here has meant to be like OEM++.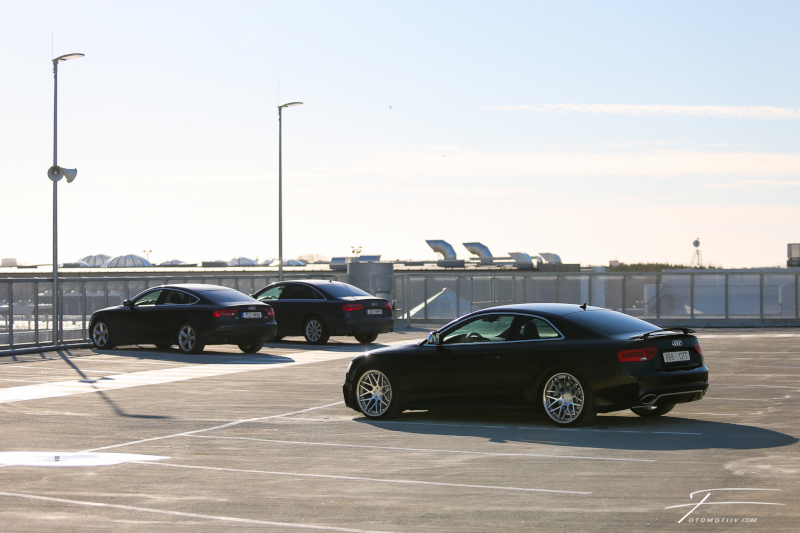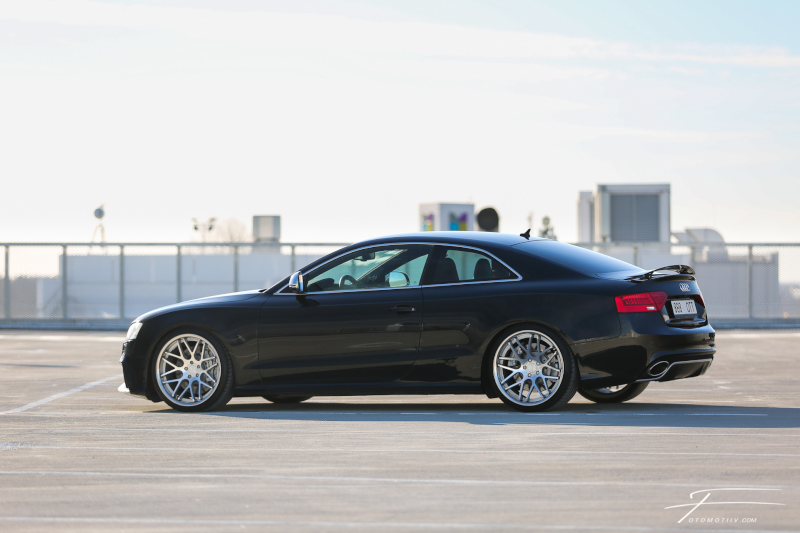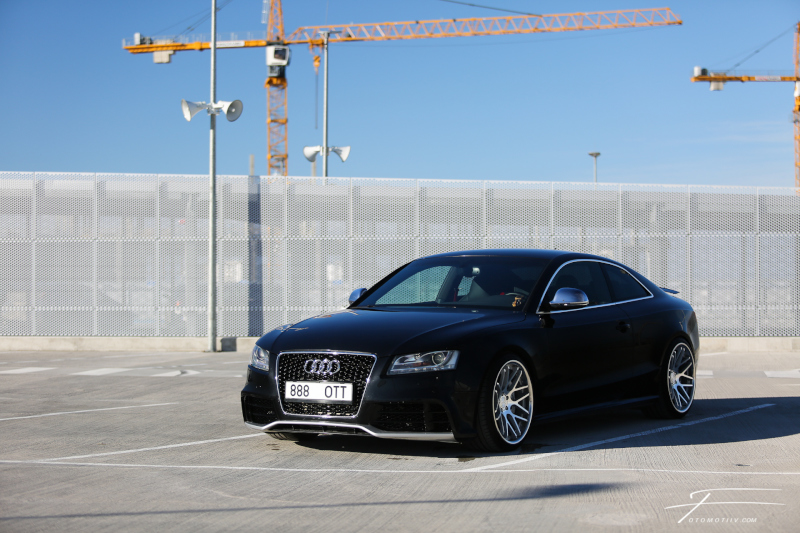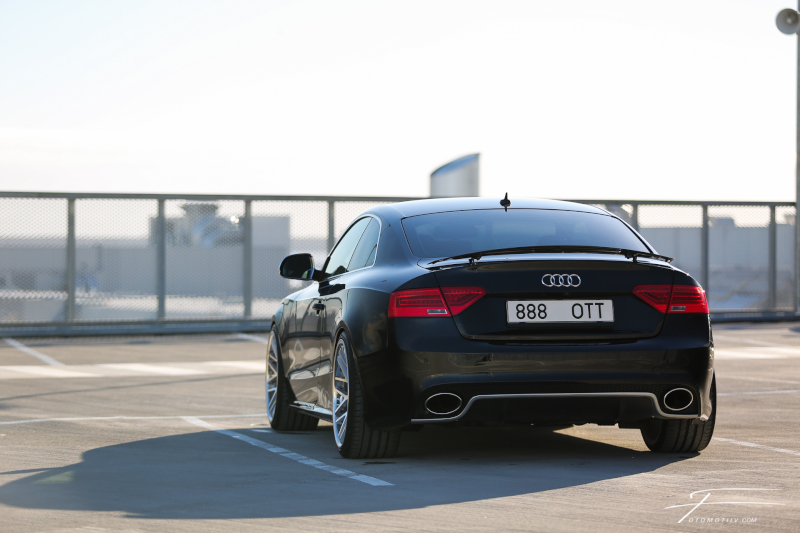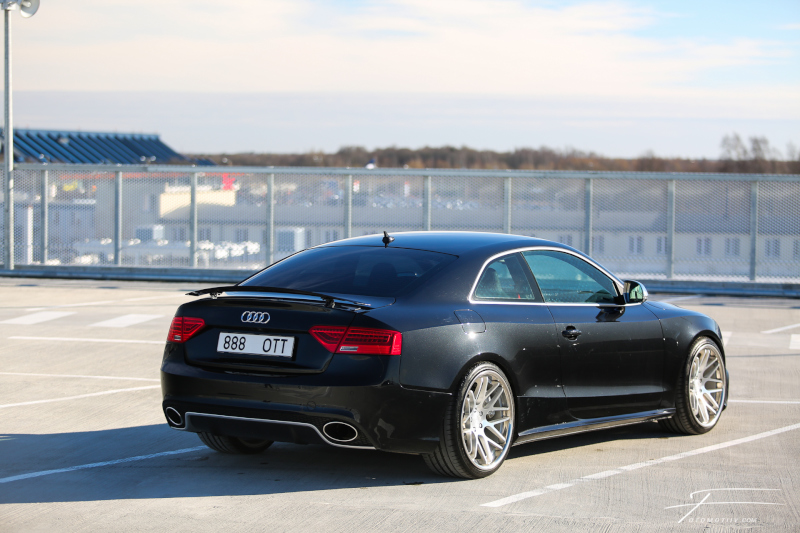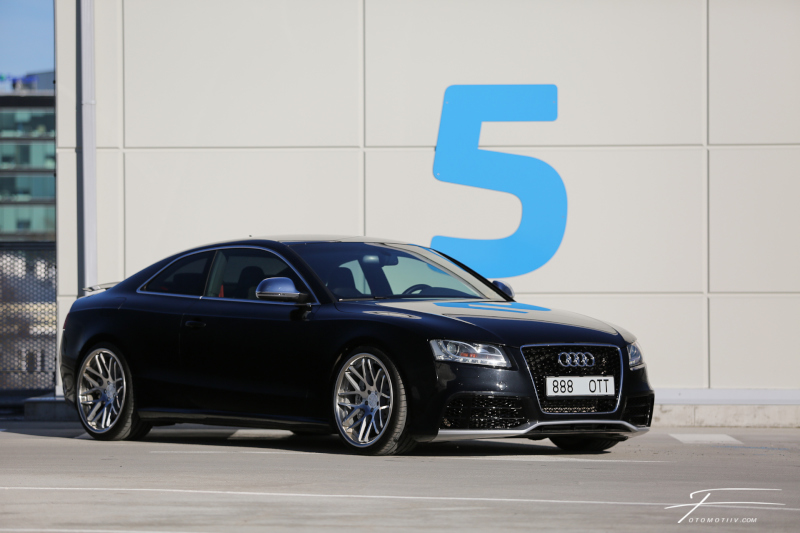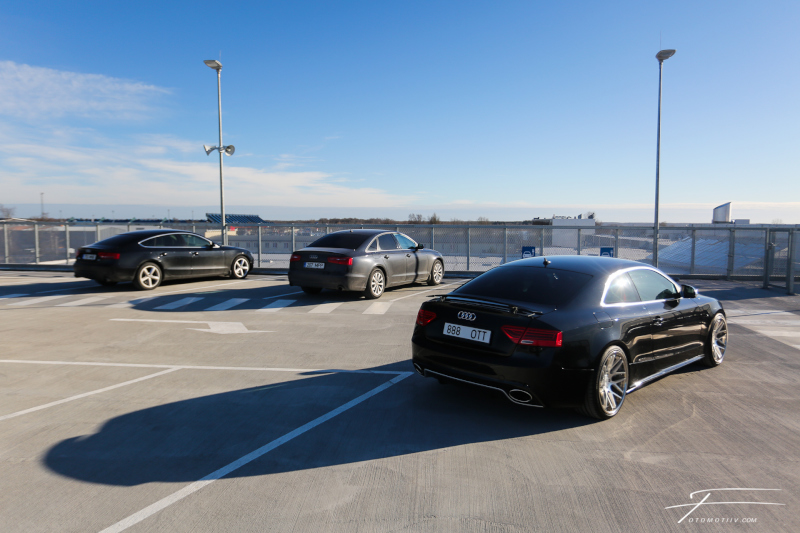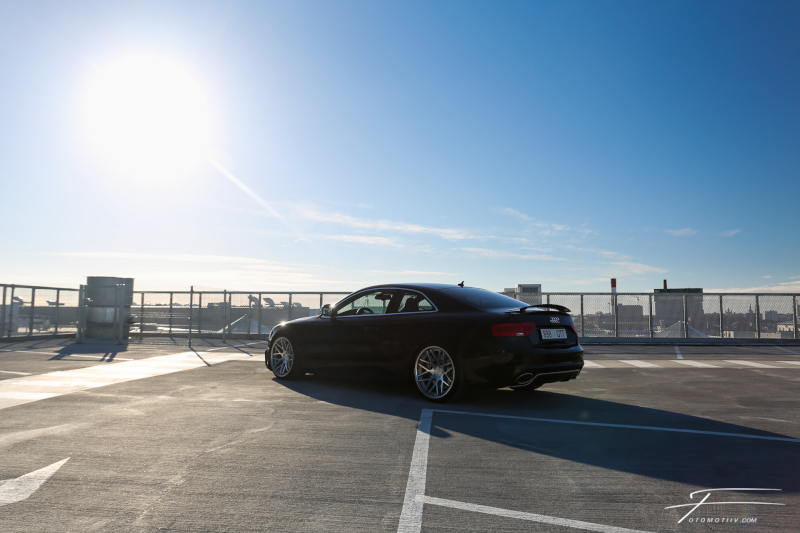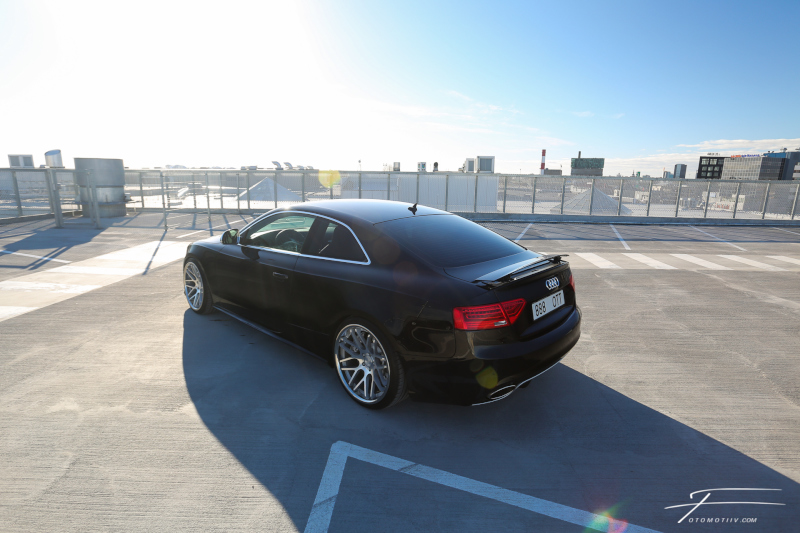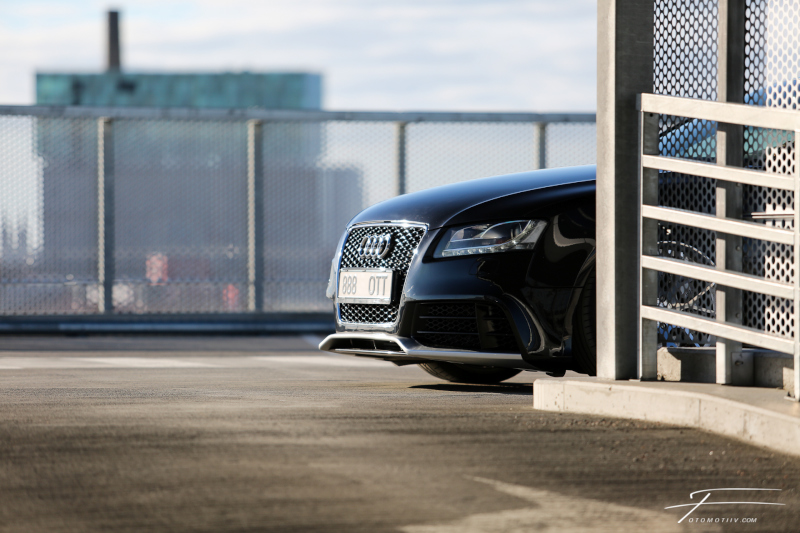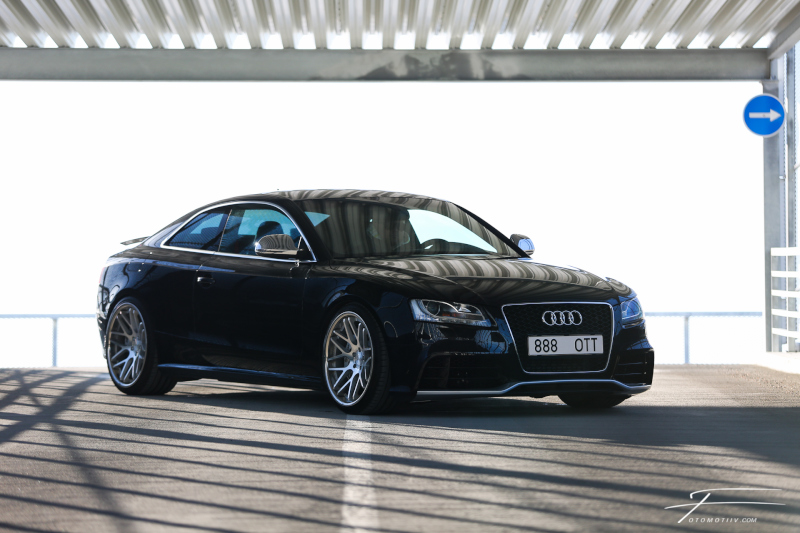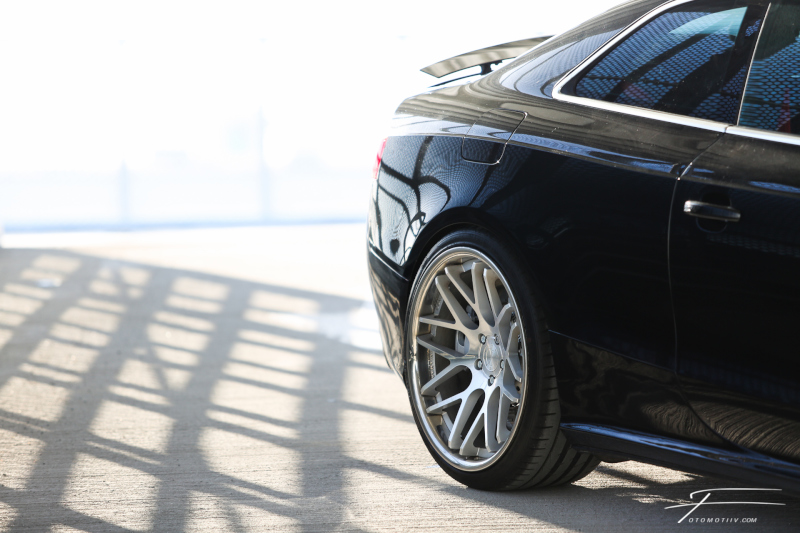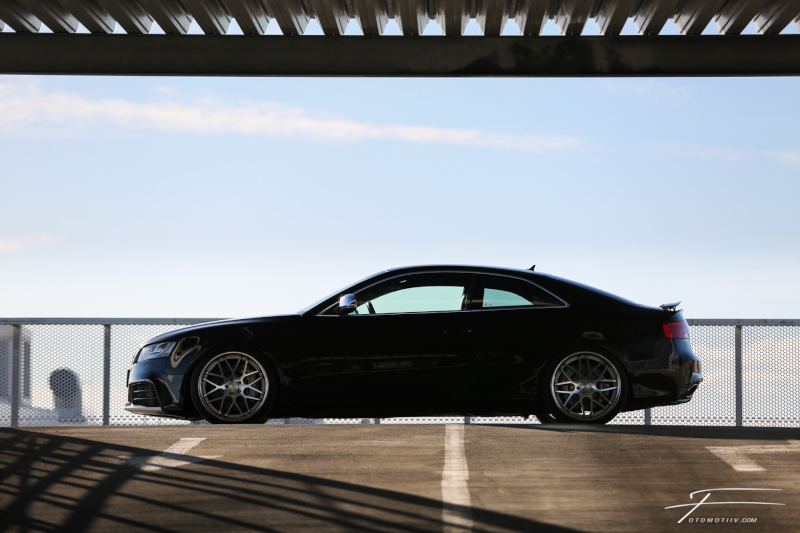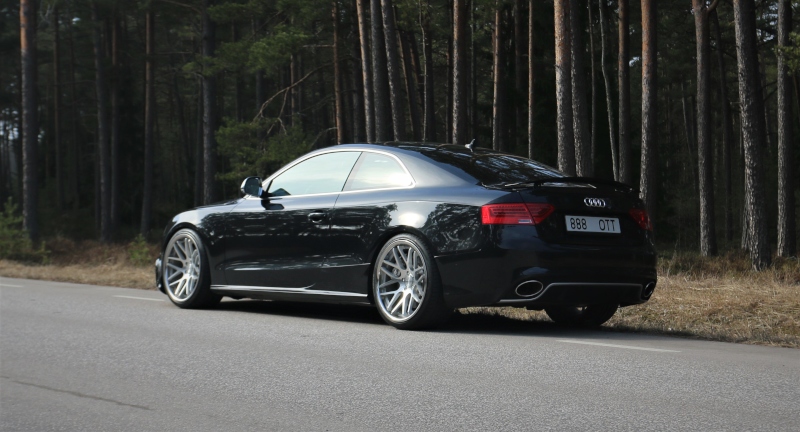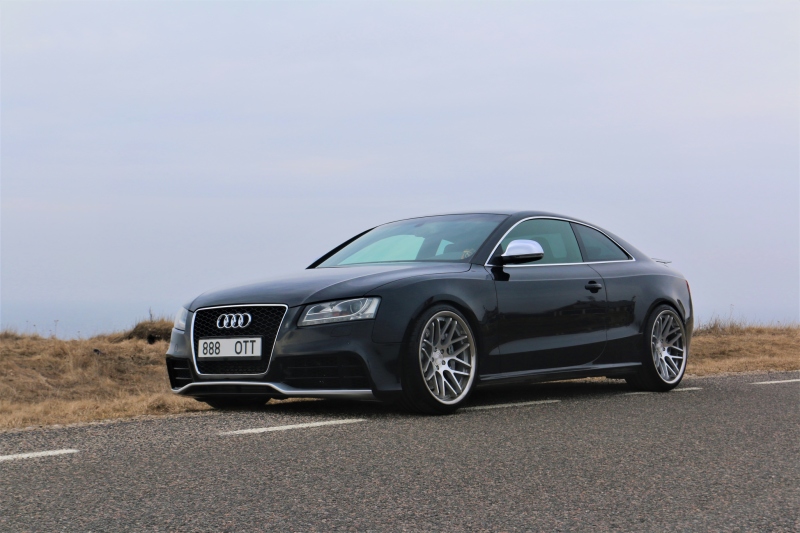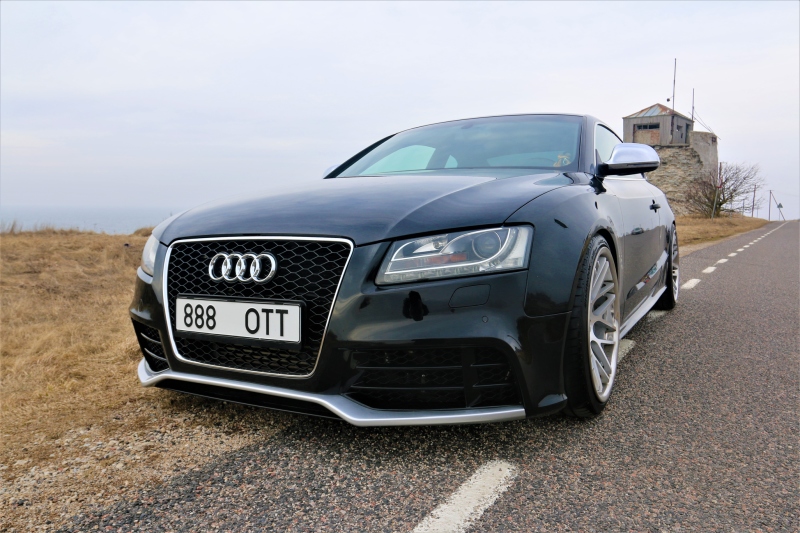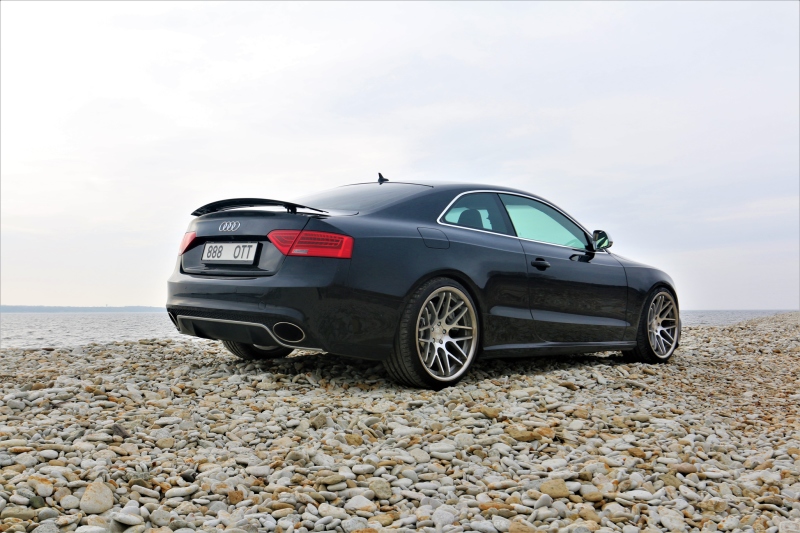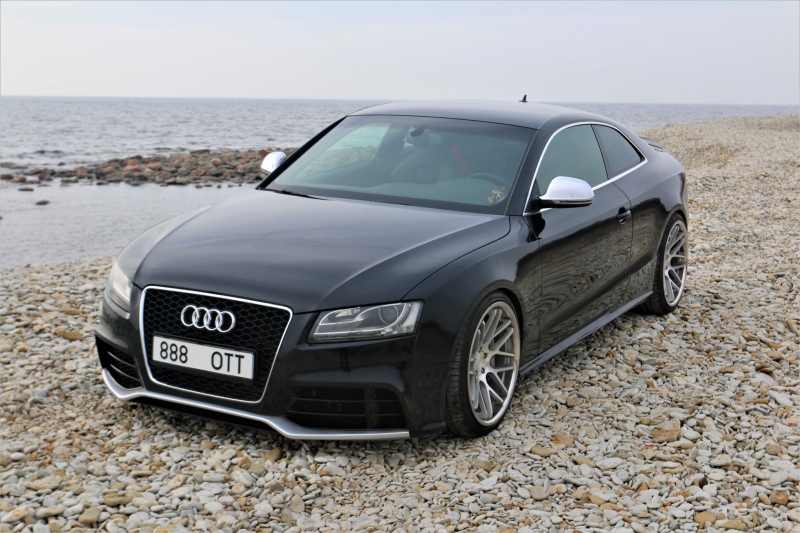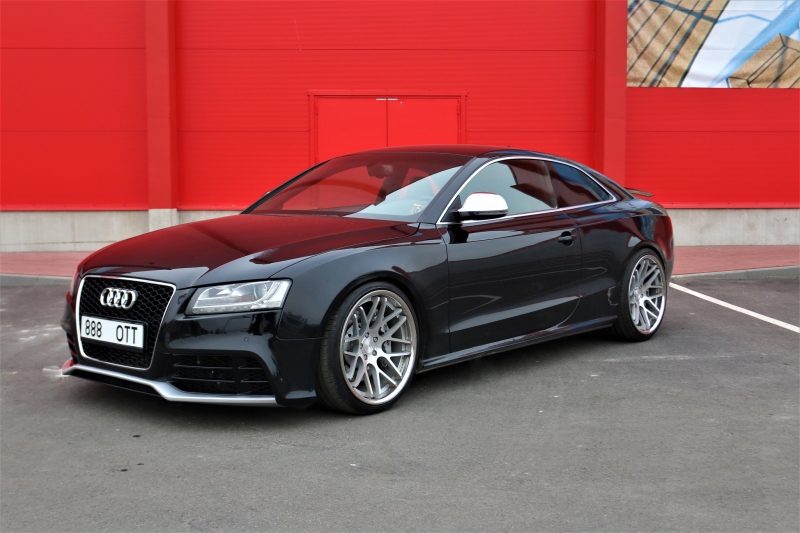 There Is OEM retractable spoiler with selfmade custom made control module, trims, plasticbumpers, oem springs.
Taillights are facelifted, also licence plate lights.
Chrome mirror were more attractive than OEM aluminium ones. Also chrome matches with windowtrim.
Maybe about seats and inside stuff?
As is said, it was well equipt from factory already.
Fully electrical seats, rear parkingcamera, front and rear parkingsensor, seldimming mirrors, full B&O system, cruise, MMi, navi,..But like always, its still not enough.
I have added ADS:
Custom steeringwheel with aluminium flaps: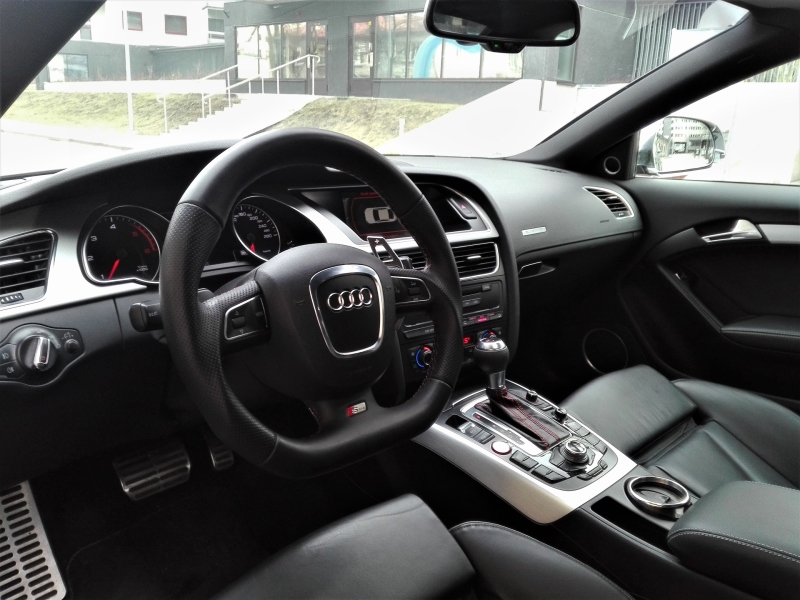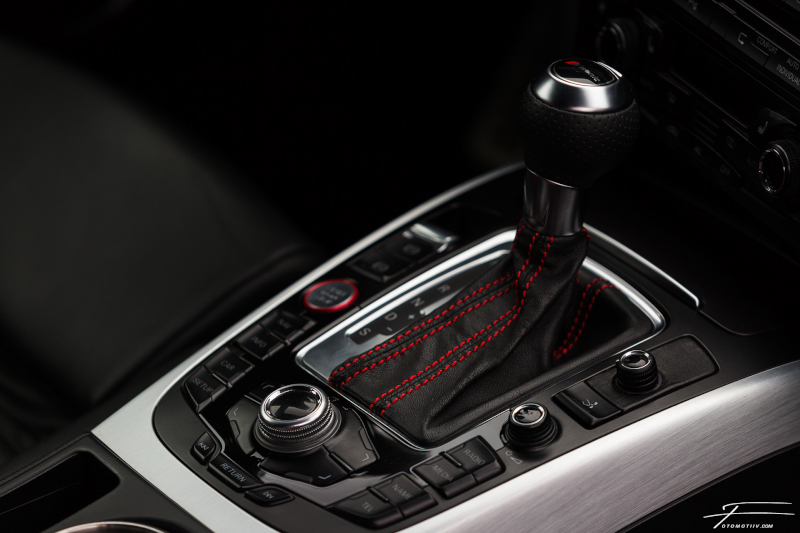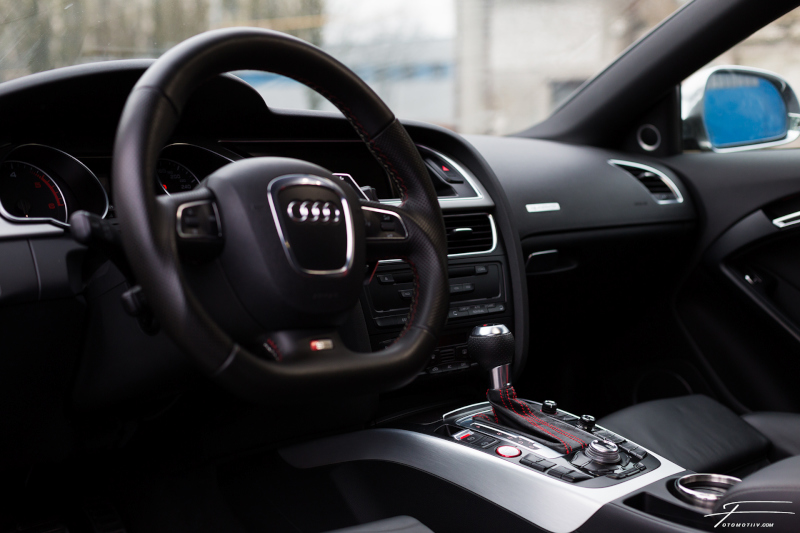 Seat memory + fl buttons: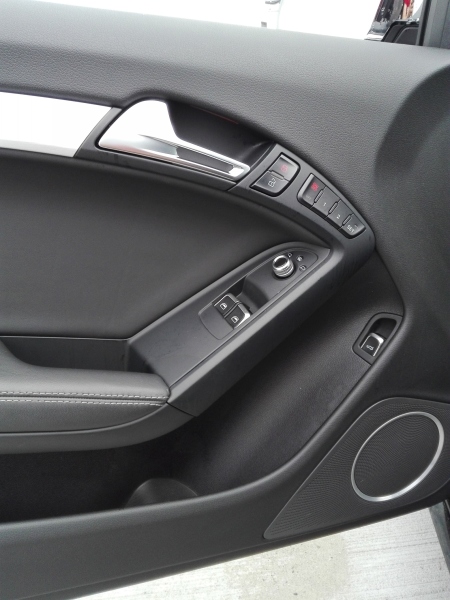 Rs7 start/stop buttons:
Pioneer freeair subwoofer with Alpine amplifier + onboard gain control.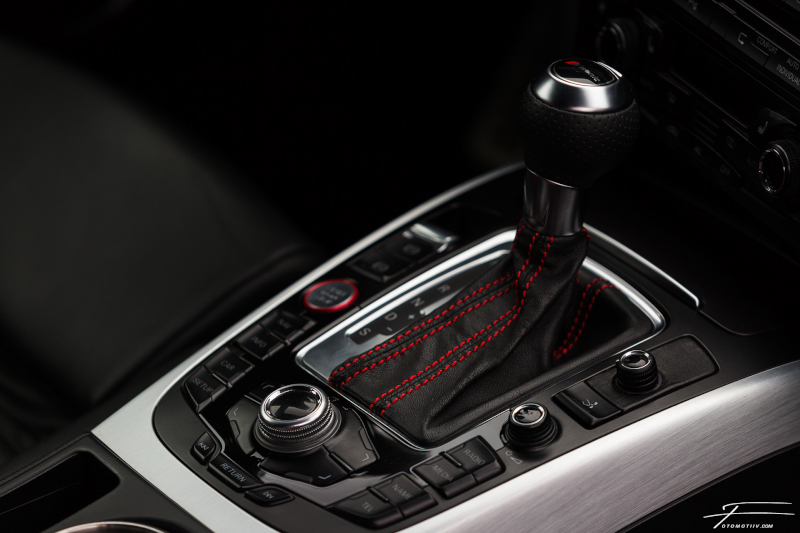 Custom made ambient sidetrim controllable via MMI.
Audi RS5 pedalcovers.
No picture, but maybe could be seen from another photos.
Audi RS5 EXCLUSIVE lether interior (8000km driven):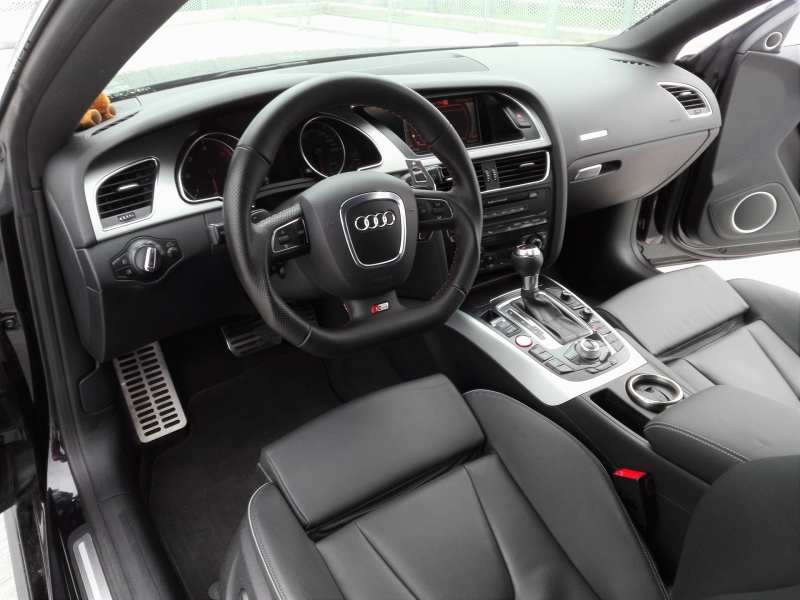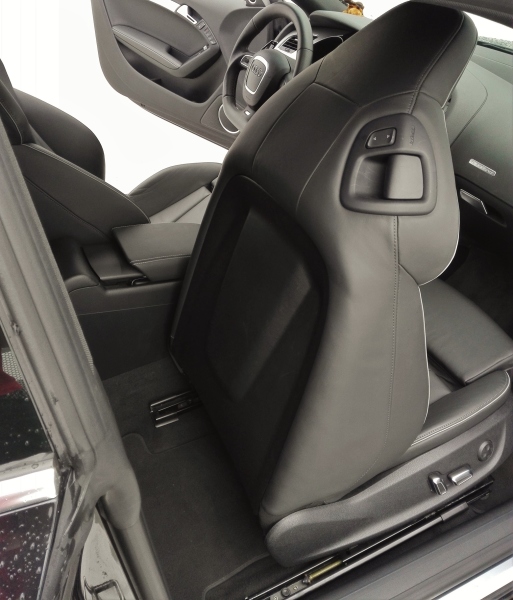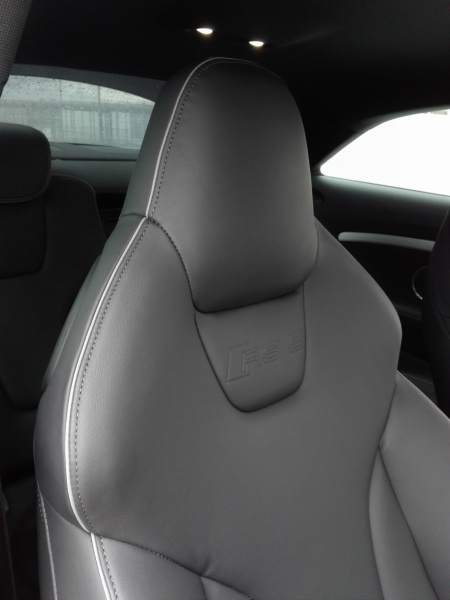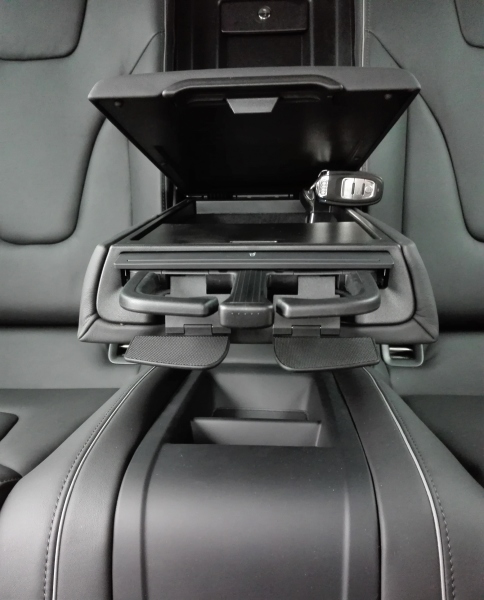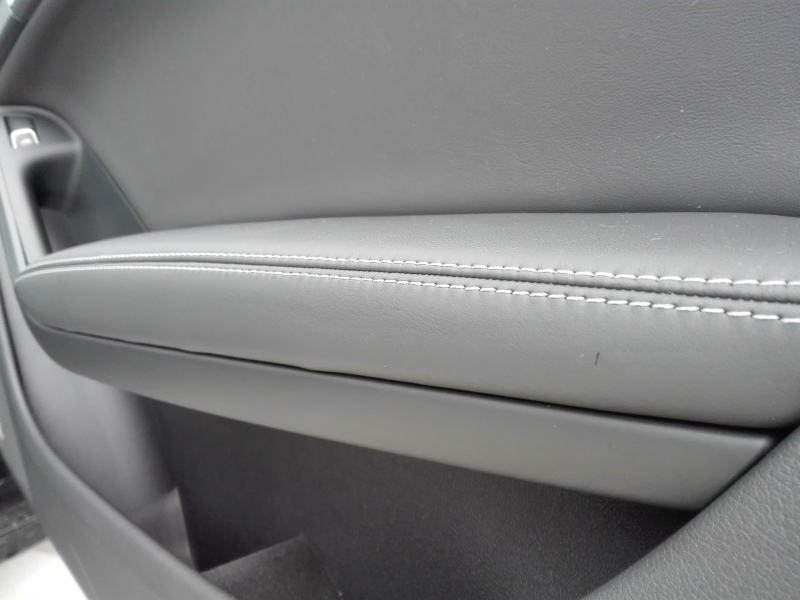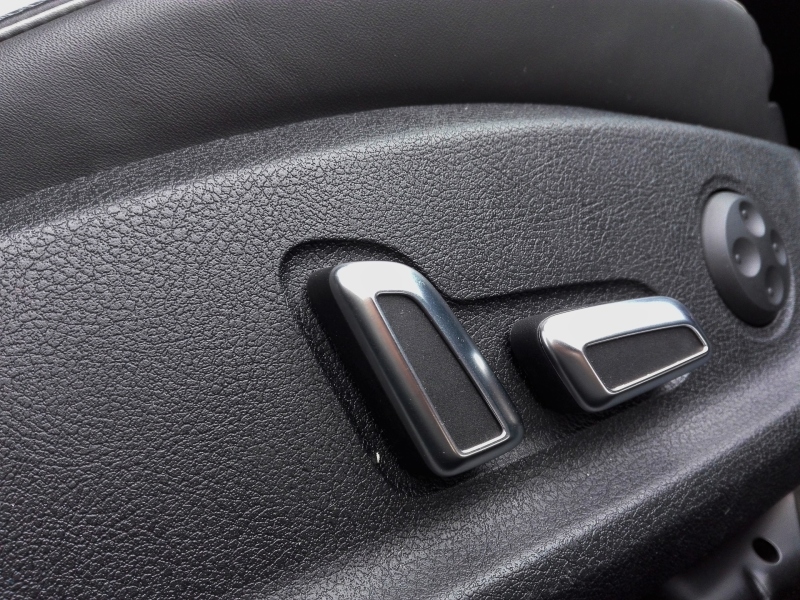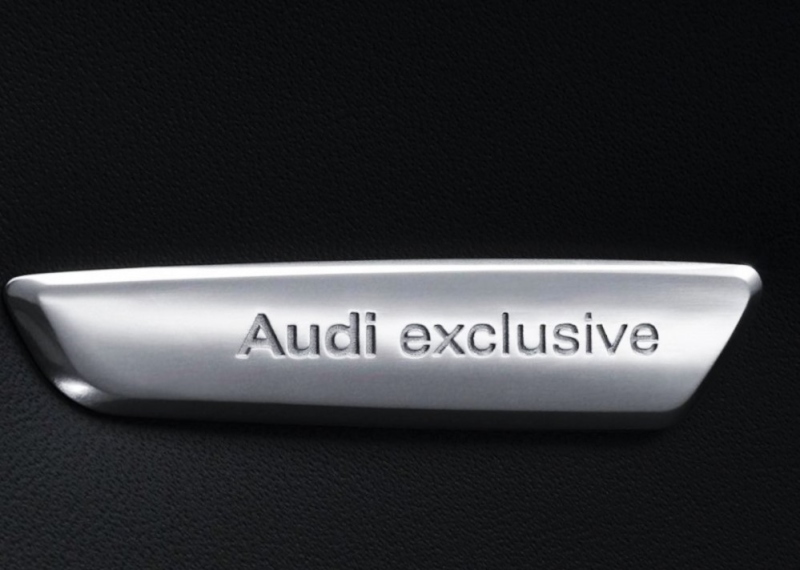 Red seatbelts from Finland:)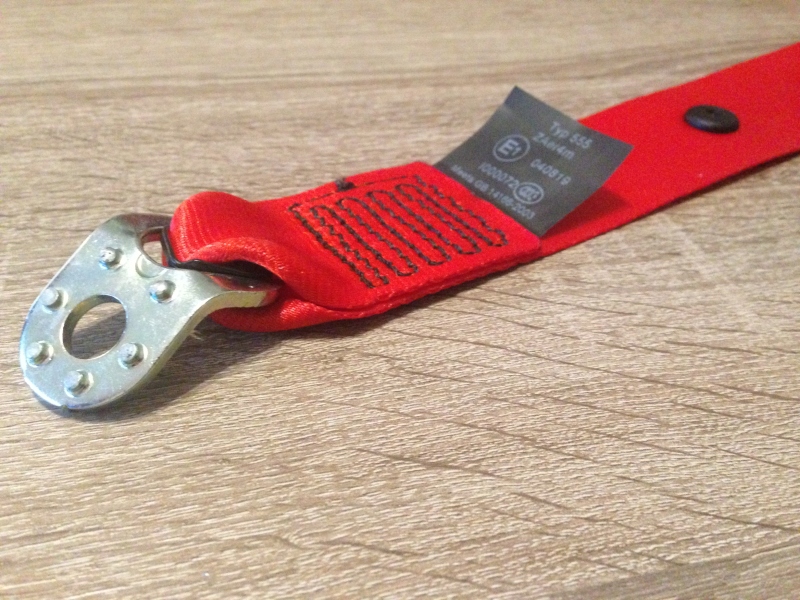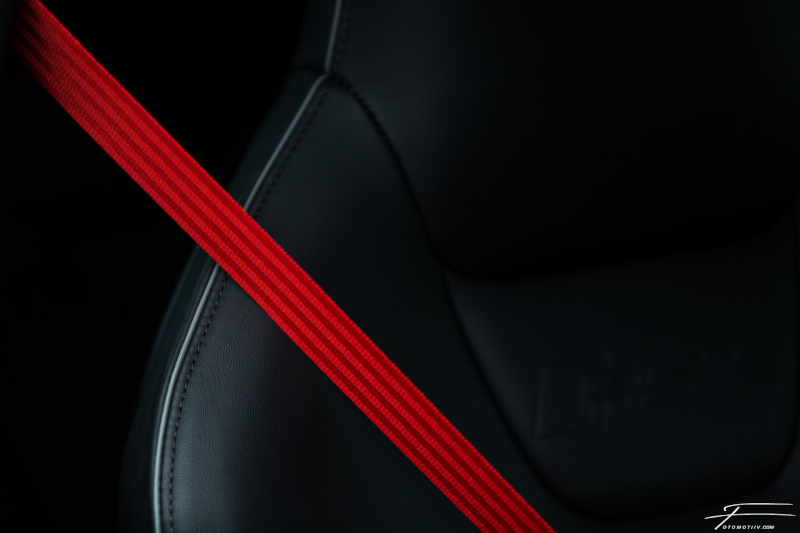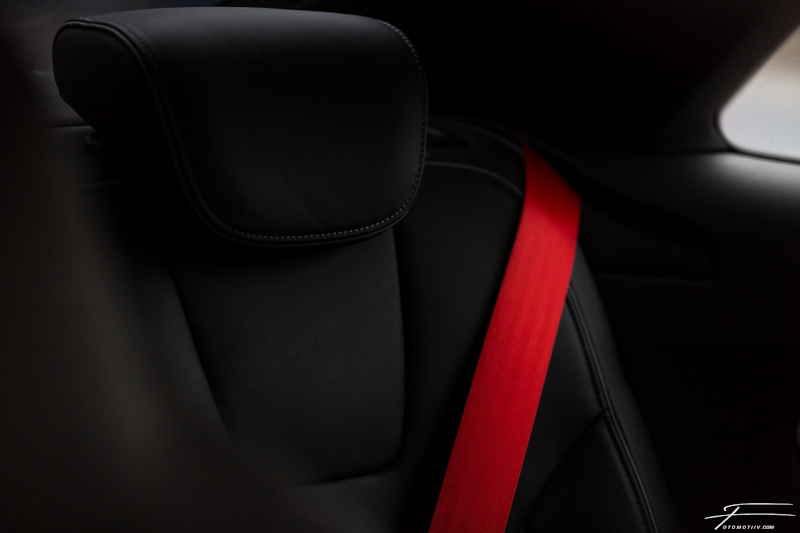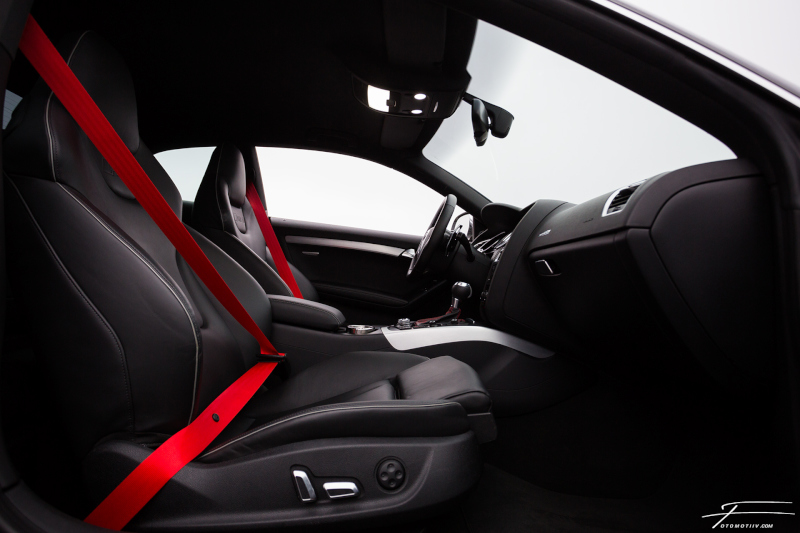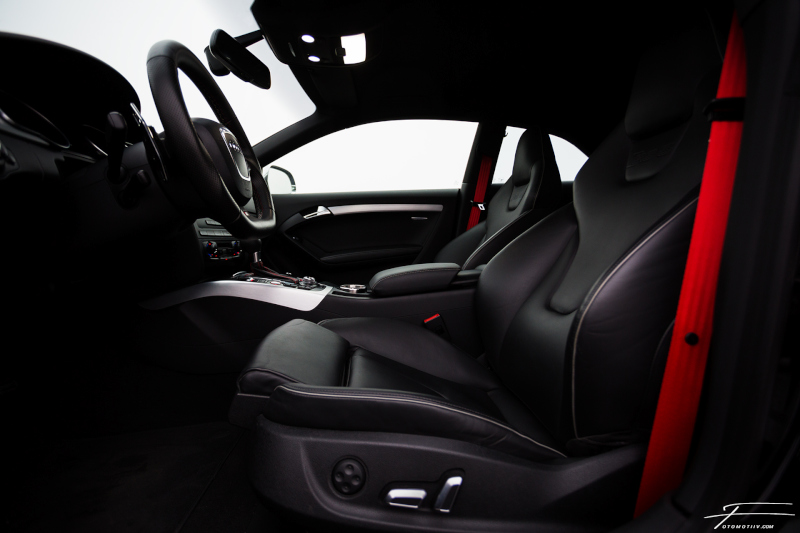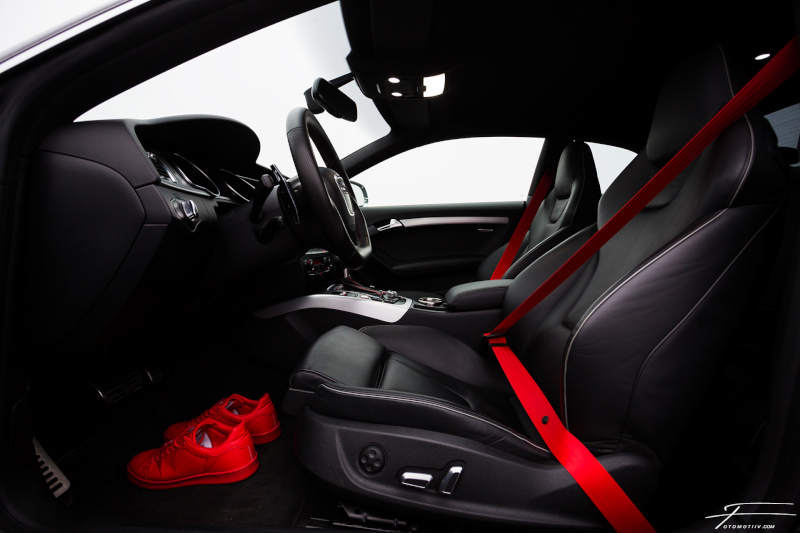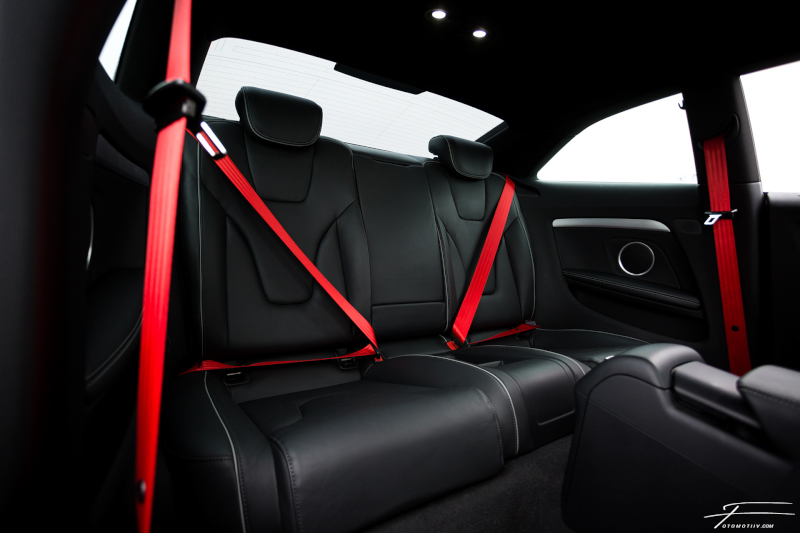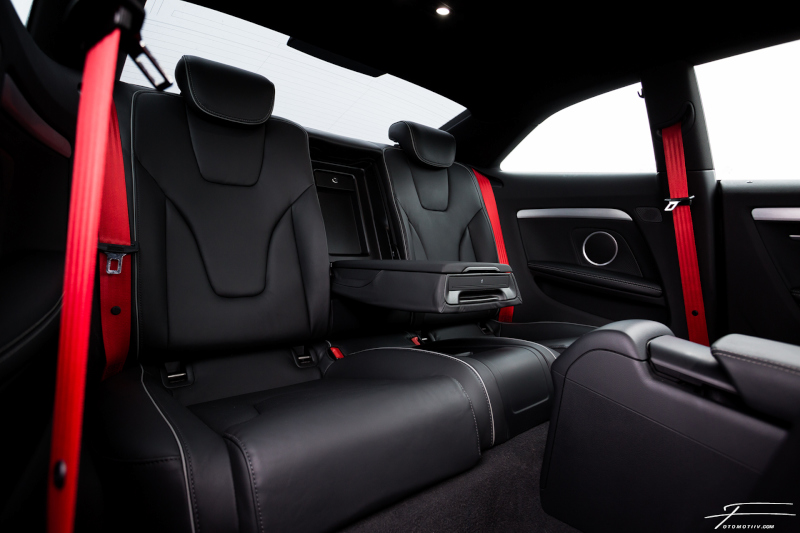 I think thats all for now. Project will be improved and maybe i visit some events in Finland also. I have got many invites, so who knows.